PHARMACY MANAGER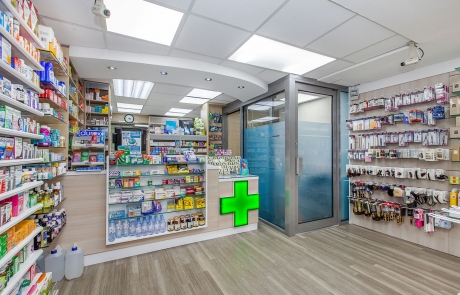 This job does not exist anymore.
Try running a new searchor browse our vacancies.
Or fill in the form below to receive job alerts.
Description

Pharmacy Manager; SOUTHPORT

START DATE:

ASAP

SALARY:

£40,000.00 (forty thousand pounds per annum). 

HOLIDAYS:

20 days per year plus the 8 statutory holidays (we do not allow holidays except in exceptional circumstances during the months of November and December).

BONUS:

A bonus package would be looked into once the candidate starts and we can assess his/her performance.

 

As a service orientated group, we prides ourselves on the provision of services and we are making all efforts to be compliant with the requirements of the New Pharmacy Contract. 

Consequently, we offer the following services: NMS, MUR, FLU VACCINATIONS and we expect the post holder to be accredited for these and also to meet the criteria for the new Pharmacy 

Quality Services under the new pharmacy contract:

 

1.

Level 2 safeguarding children and vulnerable adults certificate

2. The Risk Management training assessment and certification

3. The CPPE SEPSIS online training, assessment and certification

4. Reducing look-alike ,sound-alike (LASA) errors e-learning and assessment and certification.

5. Dementia Friendly Certification

6. Operations Check list 

 

EMPLOYER EXPECTATIONS:
1. Responibility for up to 3 staff
2. Processing 4.5K items per month

3. Month end checklist; -we have separate folders for all the services. Familiarise the location of the following folders in your dispensary  

7.

Patient safety folders (Dispensing error log, Near miss log and monthly safety report )

8. 

Intervention, signposting and referral folders 

10. 

Also, we want the post holder to be familiar with PharmOutcomes and MYS.  

11.

Software used is NEXPHASE PMR system.

 

OUR IDEAL CANDIDATE;

As a Pharmacy Manager with us, you will be expected to provide excellent customer and patient focused care that will be inspiring and reassuring to customers. To be successful in

this role you must have a professional, caring nature and a true desire to help others, along with the ability to;  

1.

Demonstrate and maintain high standards for pharmacy professionals.

2.

Must have a good knowledge of pharmacy operations and provisions locally.

3.

Excellent communication skills essential if you are to hold face to face interactions with customers and patients.

4.

Must be up to date with your CPD learning and development and have completed completing all Pharmacist mandatory and directed training

5.

Be digitally confident and embrace new technologies.

 

If you feel you have the relevant skills, qualifications and experience, we would like to hear from you right now!

 

====================================================================

*Aspire Locums is a specialist Medical Recruitment Agency supplying qualified and experienced Medical and Healthcare Professionals to NHS and Private Healthcare Organisations.

 

Disclosure and Barring Service Check This post is subject to the Rehabilitation of Offenders Act (Exceptions Order) 1975 and as such it will be necessary for a submission for Disclosure to be made to the Disclosure and Barring Service (formerly known as CRB) to check for any previous criminal convictions.

 

Tier 2 Certificate of Sponsorship (formerly a Work Permit) Applications from job seekers who require Tier 2 sponsorships to work in the UK are welcome and will be considered alongside all other applications. However, non-EEA candidates may not be appointed to a post if a suitably qualified, experienced and skilled EU/EEA candidate is available to take up the post as the employing body is unlikely, in these circumstances, to satisfy the Resident Labour Market Test. The UK Border Agency requires employers to complete this test to show that no suitably qualified EEA or EU worker can fill the post. For further information please visit UK Border Agency

 

For more jobs like this, please visits our website www.aspirelocums.com

 

"To stay safe in your job search we recommend that you visit SAFERjobs, a non-profit, joint industry and law enforcement organisation working to combat job scams. Visit the SAFERjobs website for information on common scams and to get free, expert advice for a safer job search." www.safer-jobs.com

 

Experience

Minimum 1 year experience is essential as a Pharmacy Manager

Qualifications

The post-holder must be registered with the General Pharmaceutical Council (GPhC) and be suitably qualified with appropriate experience.